In order to reduce spam and for added security we do require that you register on our site.  This allows us to use our ticketing software to handle your request and keep track of the responses.  
You will receive a reply to your email address you signed up with and you can reply to that email and it will be added to the original ticket. 
NEVER SEND PLAIN TEXT CREDENTIALS VIA EMAIL OR THE TICKET RESPONSE.  Please create a separate user for PW.A to do their work. In the back-end of WordPress create a new user as shown in image #1 below: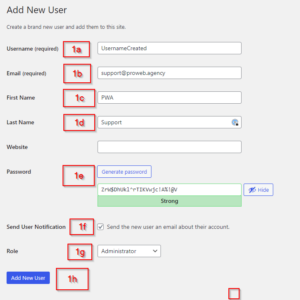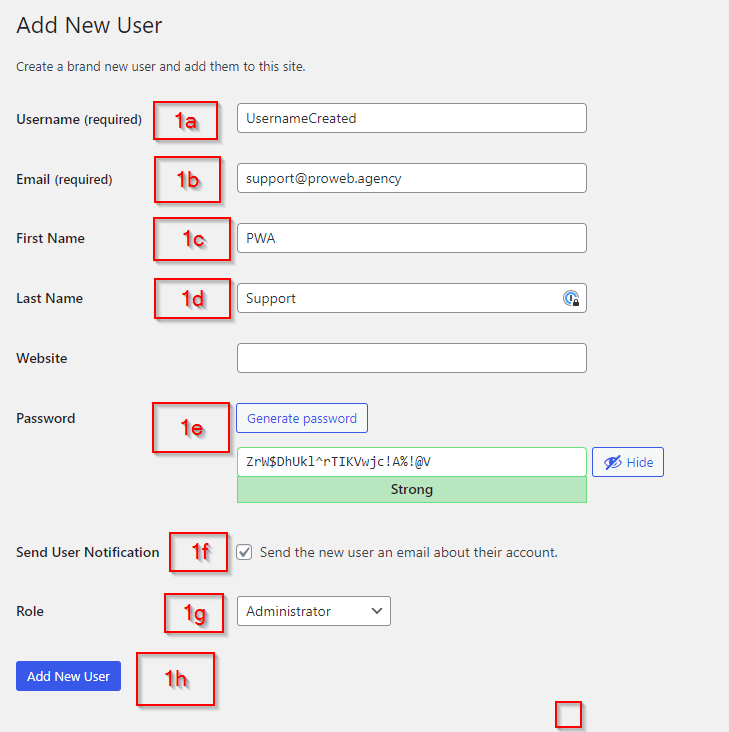 1a – Create a username (copy to a notepad)
1b – Enter the email address of "support@proweb.agency"
1c – Enter in "PWA" for the first name
1d – Enter in "Support" for the last name
1e – Click on Generate password. (copy to a notepad)
1f – Make sure "Send User Notification" is checked
1g – Set the "role" to Administer
1h- Click on "Add New User"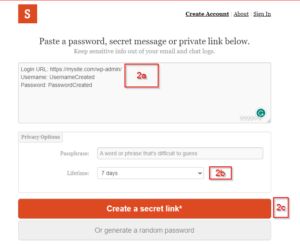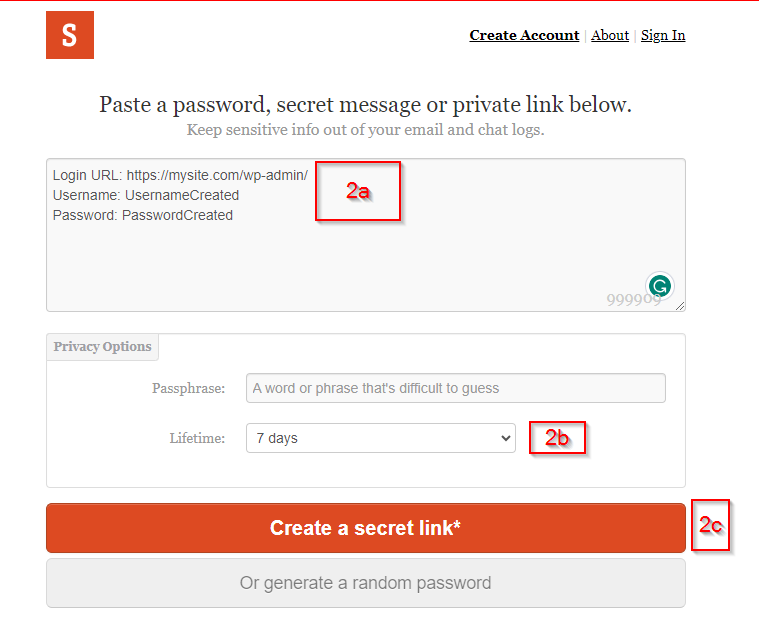 2a – Enter the URL to the back-end of your WordPress site (You may have a plugin installed that changes the URL). Then copy and paste the username and password from the notepad you copied them to when creating the WordPress user.
2b  – Leave Lifetime set to 7 days
2c – Click on "Create a secret link"

 
You will now see the screen shown in image #3 as shown below: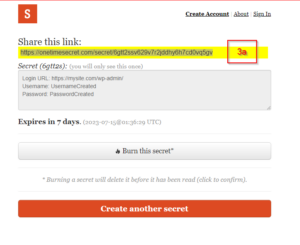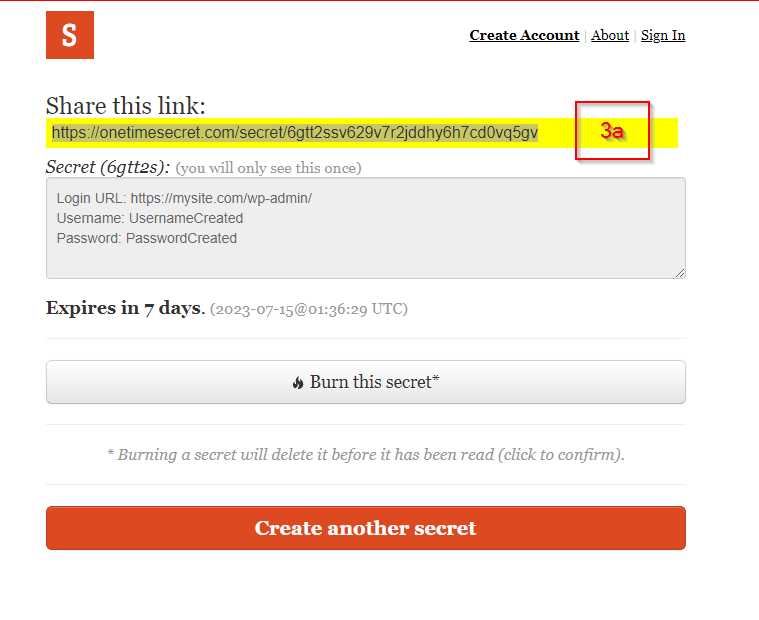 3a – Copy the "Share this link" to the "Credentials URL" in the ticket or in the description area of the ticket as shown in image #4 below:


It cuts down dramatically on the amount of spam we receive. Since we do not have to clean up spam contacts daily and employ someone to do so, it allows us to keep are pricing affordable.

For a limited time get 25% off on all GON (Get Online Now) Packages!
No need for a coupon code, the discount is added automatically upon checkout.
PW.A is proud to offer "Get Online Now" (GON) packages.  These packages are affordable, professional, customized website packages.  They are the Starter (4 Pages), Standard (6 Pages), and Advanced (10 pages) packages.