Get the right hosting
"If you open a Bloomingdales in the ghetto you will get robbed." This means that if your site is on some "cheap" hosting your visitors will not stay long.  They will not tolerate slow page loading or the dreaded 503 error "Service Unavailable".  With "cheap" hosting you will get robbed, the worse part is you are robbing yourself. There are some web hosts out there that do not offer "cheap" hosting, but do offer "affordable or inexpensive hosting". There is a difference. The difference comes in the hardware of the server, the operating system used, and the fact they do not "overpopulate" their servers.
The server type your host offers impacts your ability to grow, uptime, and page load times. Your host should use servers that are up-to-date with the proper hardware such as AMD Epyc, Intel Xeon Silver processors, or NVMe SSD.  As for the operating system we recommend LiteSpeed Web Server (LSWS).  They offer the FASTEST WordPress Stack with the LiteSpeed Web Server (Fastest Cache), LSCWP (LiteSpeed Cache for WordPress), and QUIC.Cloud CDN (caches both dynamic and static content).  The best part is LSCWP is a FREE plugin and QUIC.cloud has a FREE plan.  I could go on for days about LSWS, but you can read more about it here.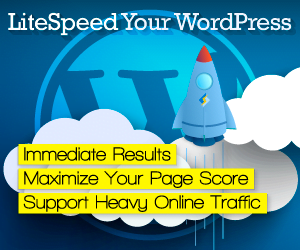 Having worked with and for many hosting companies, there is only one I would recommend is A2 Hosting. In their "Turbo" hosting plans they hit the mark for the proper hardware and use LiteSpeed Enterprise on Dedicated, VPS, and Shared plans.  They are one of a few hosts that even allow the LiteSpeed crawler to function on their shared servers.  This means your site can have the cache primed.
You can read all about the affordable plans they offer here. We do recommend the "Managed WordPress" plans.  Another great thing about A2 Hosting is when you need more power for your website they offer upgrades that are painless.
Page Builders
When page builders first came out I use to blog about how slow they made your site. Some of the page builders of today have come a long way in not adding bloat to the site.  The main thing to remember here is not to use more than one on your site. The exception to his rule is if you are migrating from one builder to another (which is best to do on a staging/development site), but do not do it permanently. The reasons why are:
Increased possibilities of conflicts
Additional code added by an additional page builder will most likely slow your page load times down
Incompatibility in editors
Page builders cut down on development time by reducing the need to manually code a theme or the special feature you want to add to your site. This also means it is easier to modify, edit, or create new pages. This reduces the cost of building and maintaining the site. There are quite a few page builders on the market today here are just a few:
Elementor Pro
Divi
Beaver Builder
SeedProd
Visual Composer
Oxygen
We recommend Elementor Pro. The reasons why are simple:
"It's not just a page builder; with Elementor Pro, it is an entire website builder."*
"It's faster, so you don't need to drag, drop and wait."*
Excellent support, training videos, and community support.
It offers an excellent variety of widgets, so there is no need to add numerous other 3rd party plugins.
Custom fonts are delivered from your server.
Compatible with Lite Speed Cache for WordPress.
Compatible with ACF (Advanced Custom Fields).
AI Integration
and much more…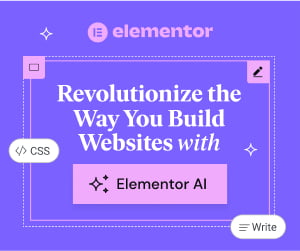 Themes
Page builders boast about how they work with almost every theme available and also offer some preconfigured themes for different types of websites. The thing to watch out for here is not to use a bloated theme.  For example, take the Avada theme which is bloated and it comes with a built-in page builder, but many try to use it with Elementor. It is also incompatible with LiteSpeeed.  "LiteSpeed Cache + Avada = change the theme".**
We suggest using a minimalist theme like the Hello Theme. It is a lightweight theme and is designed for speed. Here at PW.A, we use this theme on all of the new websites we build. With over 1 million active installs, a 4.5 star rating, and it's FREE, how can you go wrong? Its white blank canvas will inspire creativity, so your website will be as unique as you are.
Plugins
Too many plugins is a bad thing. Elementor Pro comes with all the bells and whistles for design.  If you need a design function for it, just Google what you need and there is probably a video and instructions on how to achieve what you want. If that fails, then you may need to install another plugin. Don't rush and install a massive add-on pack for Elementor Pro cause it most likely will add bloat to your site and slow it down. As with anything for the web, there is a learning curve.  But the learning curve here is less time than coding it from scratch or removing conflicts and bloat from 3rd party design plugins. Elementor publishes a list of incompatible plugins and it can be found here. Although it is intended for Elementor-hosted websites, it gives you an idea of what plugins not to install or use.
LiteSpeed also has a list of compatible plugins and it can be found here.
But there are plugins you may need to add like WooCommerce for an online store, CRM, affiliate tracking, help desk, or other needed functionality.  Some essential plugins that you should install are a custom post type and a backup plugin. If you are a client of ours and we build your website, we will install a licensed copy of ACF Pro (Advanced Custom Fields) and All-in-One WP Migration with the Unlimited Extension on the website.  This will save you $118.oo per year in subscriptions if you had to purchase them yourself.
Remember we offer free consultations here at PW.A.